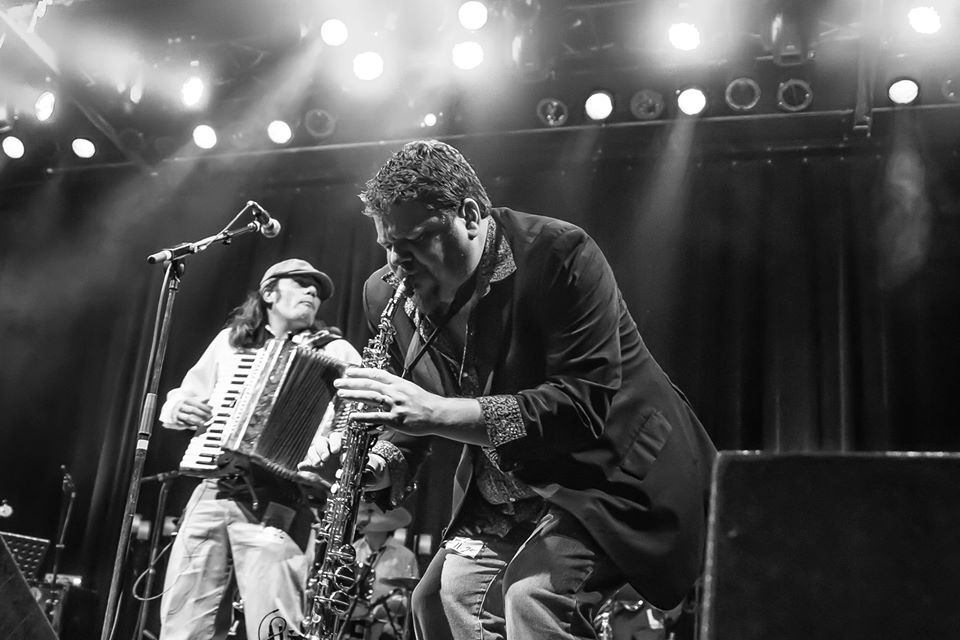 Musician. Composer. Arranger.
"Pete Wall is a monster, seriously...."
-- D Flomberg, Denver Post
'Pistol' Pete Wall is a well-traveled musician, composer and arranger. Pete plays all saxophones, keeping a tenor, soprano, C-Melody and bari in his everyday arsenal. Pete is also accomplished on flute. A musical chameleon, Pete is currently playing and touring mostly with Textiles, Game 7 and Particle, but you can also catch him with his own groups (Pete Wall Duo/Trio) or hitting the stage with Whitewater Ramble, Tea Leaf Green, the Everyone Orchestra or other groups.
Music Education and Experience
Since graduating from the esteemed jazz program at the University of Northern Colorado in 1999, Pete has traveled the world playing with a variety of musicians. Some of those he has shared the stage and the studio with include such diverse talents as Herbie Hancock, Joshua Redman, DJ Logic, Stephen Perkins (Jane's Addiction), Steve Molitz (Particle/Phil Lesh), Robbie Kreiger (The Doors), BernieWorrell (Talking Heads/P-Funk), Michael Kang (SCI), Karl Denson, Eric Krasno (Soulive), Josh Clark & Reed Mathis (Tea Leaf Green), Henry Butler, George Porter Jr (The Funky Meters), Adam Deitch (Lettuce/Pretty Lights), Vince Welnick (Grateful Dead), Steve Adams (ALO), Matt Butler (Everyone Orchestra), Dave Liebman, Bill McKay (Leftover Salmon), Jen Durkin (Deep Banana Blackout), Dave Watts & Garrett Sayers & Joey Porter (Motet), CR Gruver & Sam Holt (Outformation), Fred Thomas (James Brown), Keller Williams, and many others.